Poros is a little island in the heart of the Saronic Gulf, close to Aegina and Agkistri islands. Its proximity to Athens made it one of the most popular Greek islands, especially for a vacation away from the capital. Situated in the southern part of the Saronic Gulf, near Athens, this unique Greek gem, combining traditional colors, beautiful beaches, and green nature, is ideal for a weekend getaway, or even a long stay to discover its hidden beauties and treasures.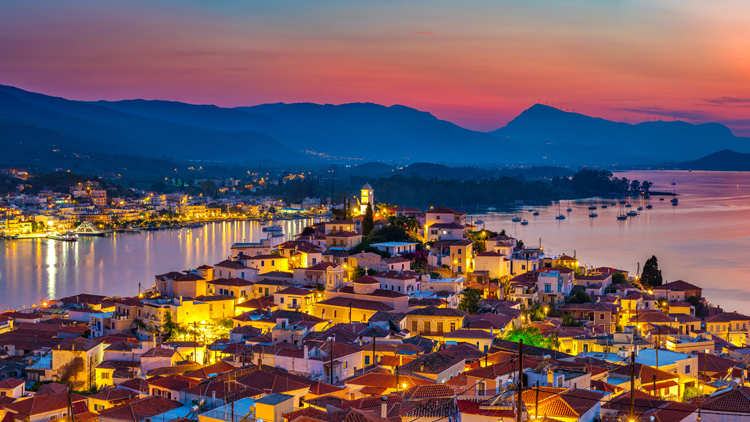 Poros is comprised of two islands, Sphairia and Kalavria, and is easily accessible from Piraeus, and from the Peloponnese coastline. Even though it is a small island, its history, sights and beaches attract many visitors from all over the world!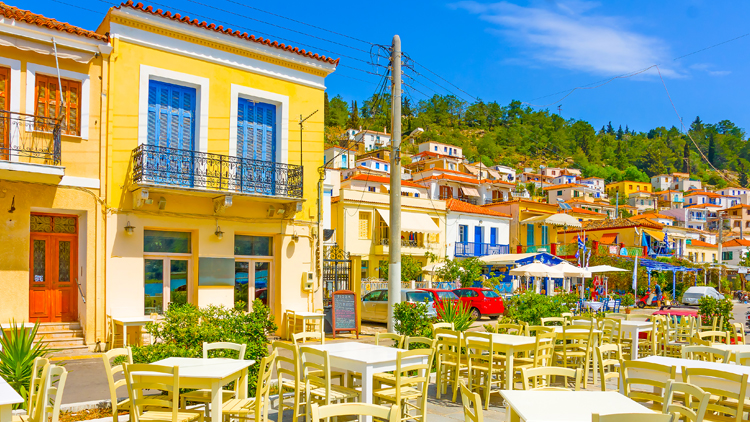 The clock tower, built in 1927, on the highest top of the hill, overlooks a breathtaking view, especially during sunset. It's a perfect location to take impressive photos with your family and friends!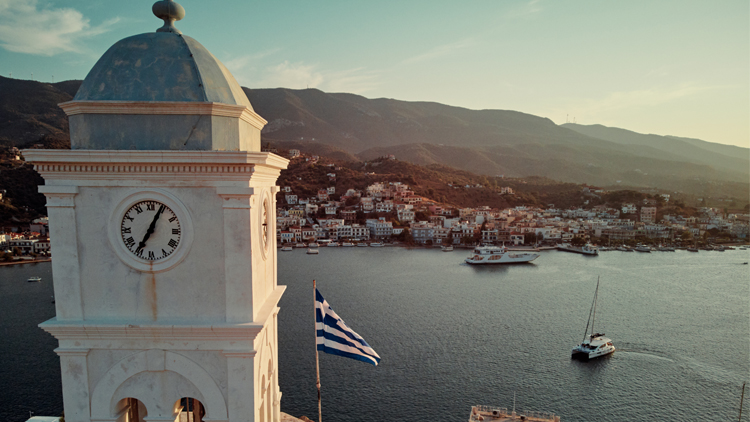 The beaches of Poros are accessible by car, bus and bike! Askeli, for example, is the largest and most popular sandy beach of the island, 5 mins away from the port, where you can discover many restaurants, supermarkets and bars!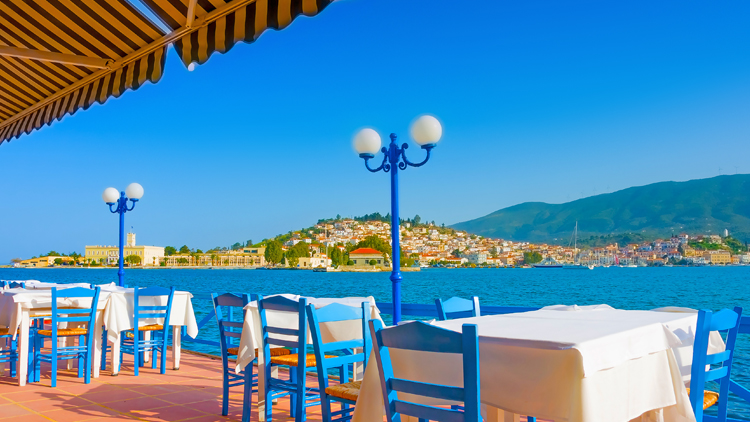 On Poros port; one of the cleanest ports in Greece, you can have a walk under the stars at midnight, get some gifts from antique boutiques and enjoy your coffee break the next day in a small coffee shop while you are with your loved ones!
Porou Ampelos wine bar is the perfect place for a wide variety of wines! On a beautiful corner, a little away from the buzz of the street, this gem offers a unique experience. In this wooden space, the owners are waiting to take you on a journey to the magical world of Greek and international wine!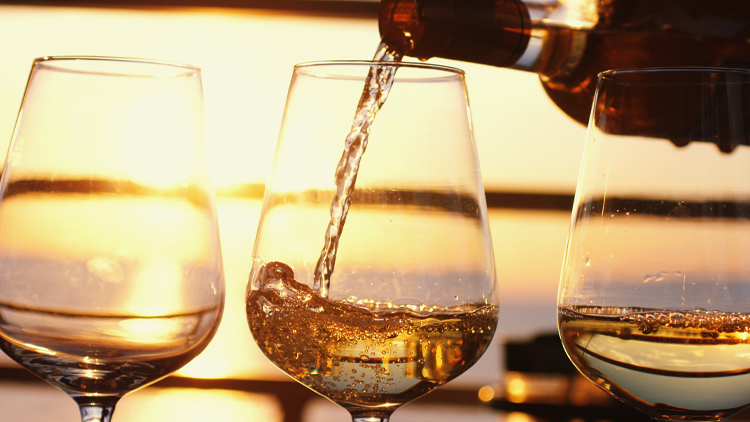 Primasera, close to the town center, is the fish tavern in Punta! Famous for the picturesque view of the city, this beautiful place is known for its fresh & tasty fish dishes as well as its high-end sea food!
Poros was one of the first places in Greece to be developed in terms of tourism, it became a popular destination for artists and writers!
There are multiple unforgettable things you can do in Poros, Greece. If you're ready to have a fun and exciting trip, you know what to do and where to go!
Pack your things and prepare yourself for a wonderful experience in Poros!
Book your itinerary destination to the Saronic Gulf today on: 7SEAS-MARITIME.COM