Folegandros is an island of incredible natural beauty and various types of sceneries.
Named after the son of king Minos, located between Paros and Santorini, under the Aegean sun, Folegandros is the perfect destination to enjoy summer and spend a peaceful vacation, thanks to its relaxing atmosphere and quiet environment.
With its wonderful beaches, calm blue water, marvelous architecture, and local delicacies, this destination captivates travelers from all over the world to take a break from their daily lives.
While visiting this island, make sure to stop by the most popular destinations and walk along the streets of Chóra, the capital town of the island, and observe its white houses and multi-colored doors and windows.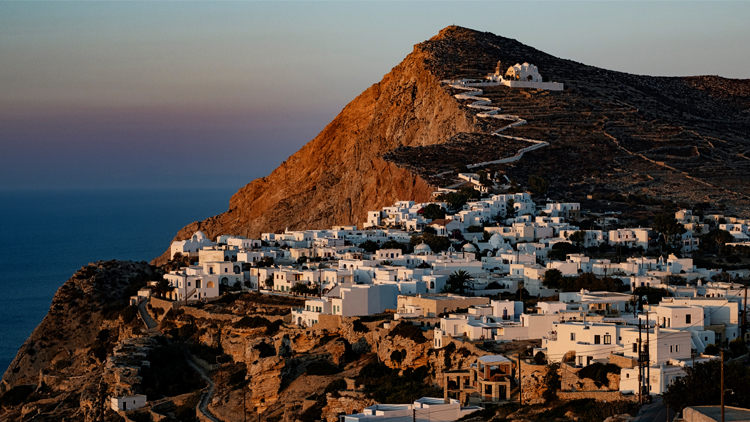 The Orthodox Church of Panagia: Situated on the top of a hill, it takes a 10-minute walk to reach the impressive scenery. You can have a good time there, enjoy an unforgettable sunset, and admire the diverse beauty of the place overlooking a huge cliff.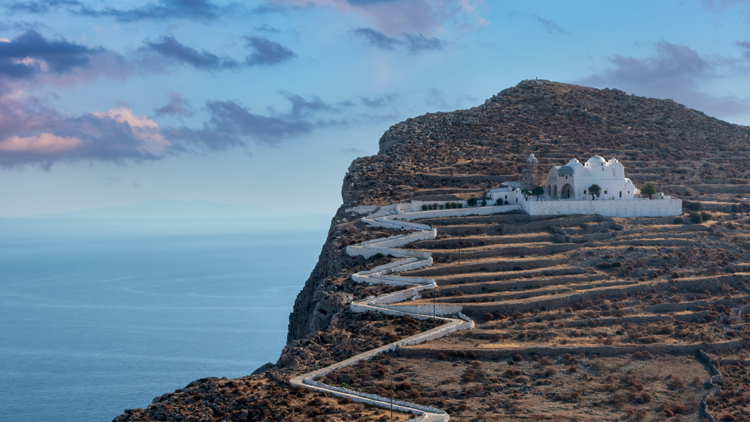 Agios Nikolaos beach; A friendly beach with brilliant blue waters, and several restaurants where you can savor different delicacies. The most popular specialty in this area is the delectable local white goat cheese produced in limited quantities by the residents of the mountains.
Karavostasi; This port includes several shops, fancy restaurants, and nice hotels, as well as clean sandy beaches. The ideal spot for relaxing and de-stressing vacations.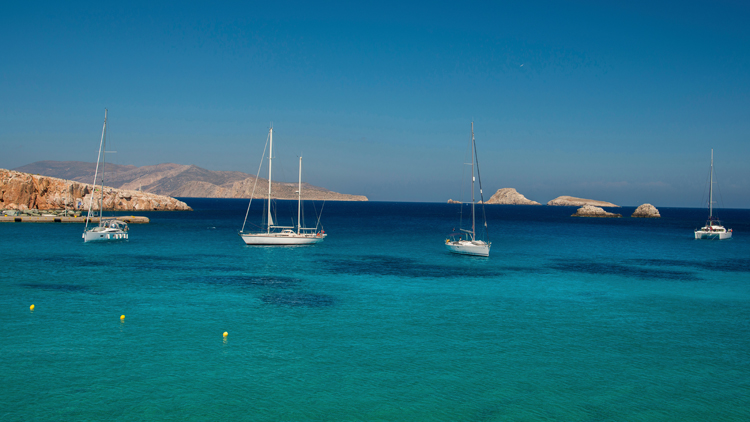 Folegandros, the top summer getaway, awaits you!
Known for its natural sites, and dreamy destinations to explore, this island will offer you a lot to do to create unforgettable memories.
The island is reachable with a yacht cruise from Athens, Santorini, and some other islands. It might be a small island, but the endless landscape of dry hills and dry-stone walls over a deep blue sea is enough to make you feel at peace.
Book your holiday trip now and charter the yacht of your dreams on 7SEAS-MARITIME.COM