With summer right around the corner, planning for the ideal vacation is at the top of the priority list. Finding the ideal spot with activities for everyone in the family might be a hassle, but 7seas Maritime is here to facilitate the task. The Saronic Gulf Islands, also called the Argo-Saronic Islands is beautiful area for cruising and the ideal location for anyone looking to unwind and relax. Its proximity to Athens makes it the best day trip destination!
The Saronic Gulf consists of four main islands: Aegina, Hydra, Poros and Spetses, with each characterized by its own and unique flair.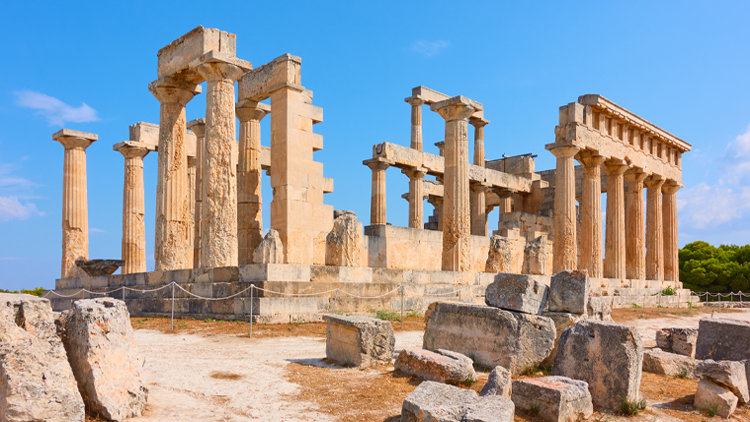 Home to the temple of Aphaea, Aegina is the closest to the city of Athens. As a weekend getaway spot by most of the locals, this idyllic destination is distinguished by the archaeological monuments, picturesque villages, beautiful beaches, and its famous pistachios.
Stroll the colorful Aegina streets, travel back through centuries of eventful history and enjoy delectable cuisine!
Tiny and traffic free, Hydra is a tourist hub where people use donkeys and water taxis as their mean of transportation. Known for its one-of-a-kind architecture, Hydra is the place to go for traditional Greek delicacies, hidden alleyways, and scenic nature.
Laced with picturesque little streets and majestic looking houses, this laid-back touristic destination is the main attraction for all musicians and artists.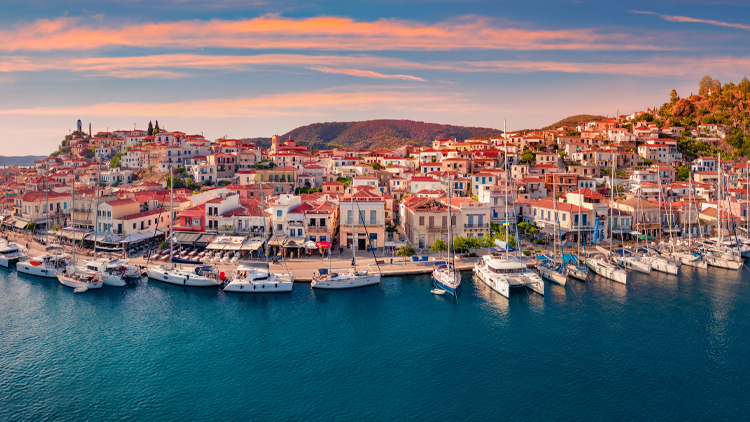 Poros however, is a nature lover's dream!
Located at the heart of the Saronic Gulf, this island is the perfect base for island hopping in Greece. Full of colorful lemon and orange groves, pure watered beaches, as well as important historical monasteries, temples and Archaeological Museum, the island of Poros has something for everyone's various tastes.
From beautiful beaches, perfect nature, and complex history, Spetses hosts the largest city in the Saronic gulf: the Spetses Town. With a multitude of activities, families can enjoy horseback riding, discover caves along hidden sandy beaches, learn about the Greek War of Independence through the statues and museums around the island as well as explore local specialties and Mediterranean cuisine while tasting the most delectable wine on the island.
Spetses, is the destination for tourists craving the traditional Greek getaway!
The Saronic Gulf islands are an excellent destination for a holiday rich in culture, ancient history and monuments, excellent nightlife, lazy beaches, impressive and imposing architecture. Book your dream summer vacation with 7seas Maritime to enjoy the hidden beauties the Saronic Gulf has to offer. Visit now 7SEAS-MARITIME.COM