As Greece is home to historically dense architecture, breathtaking nature and humbling hospitality, it is also known as the land of Dionysus, God of the grape harvest and winemaking. Over centuries, Greek winemakers have perfected the art of winemaking to provide nothing but delectable and top-notch quality. All over the country as well in the Aegean Islands, this art form has turned into a tradition and Greece is now considered the "New European Wine Country", able to compete with famous wine destinations such as Italy and France.
Spread all over the land, Greece is home to many wineries placed in some of the most famous islands. Mostly known at the Party Island, Santorini's soil is full of secrets waiting to be revealed. With a numerous amount of family founded wineries, Santorini is sure to add wine degustation to the list of unforgettable experiences. Most wineries such as "Domaine Sigalas" offer a wine tasting adventure with world famous Cyclades dishes and a tour of the winery itself. All done during sunset, the Sigalas Family takes pride in complementing the breathtaking views of the island with rich and decadent homemade wine. Other Wineries on the Santorini island such as "Hatzidakis Winery" and "Gaia Wines" provide visitors and locals with a broad variety of wines, each with its own distinct character.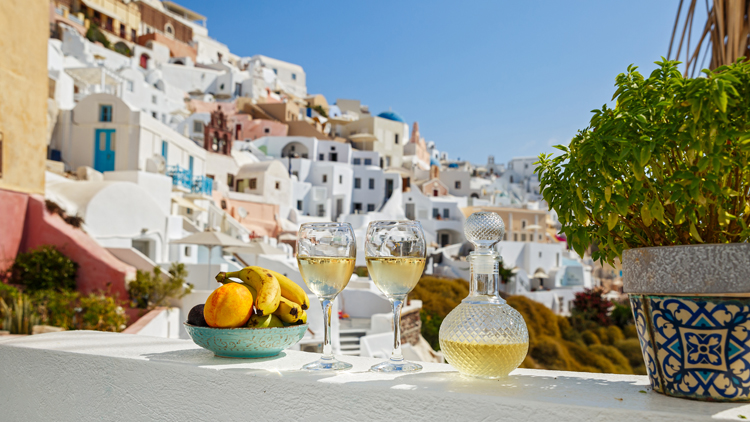 Also known as the island of wine, Sikinos island is famous for its fruity wines and sweet "aperitif". With the ability to stroll through thousands of acres of Greek grapes, the land of Sikinos is the true definition of a melting pot. However, this dreamy destination provides both histories filled vineyards as well as hospitable and exclusive dinners and tastings.
Similarly, its neighboring island Paros, is home to family-owned wineries. Moraitis Winery is the perfect example. Passed down from generation to generation, the wine produced in the vineyard is a unique experience, revealing a part of its territory with every bottle produced. Renovated yearly, it offers tourists the possibility to visit wine museums, cellars, as well as taste a wide range of aromatic delicacies.
Greece is a destination that offers something to do every season. As autumn is considered the wine-pressing season, the wineries on the Peloponnese islands make sure to share this art with the public. From tastings to seminars and even winery tours, the island ensures that travelers and visitors are informed on the process that is considered a peculiar art form. Nemea, the most famous wine producing island in Peloponnese, takes pride in sharing its unique aroma filled creations with residents, visitors in hopes of sharing this discipline and spreading an important part of Greece's culture with locals and the world.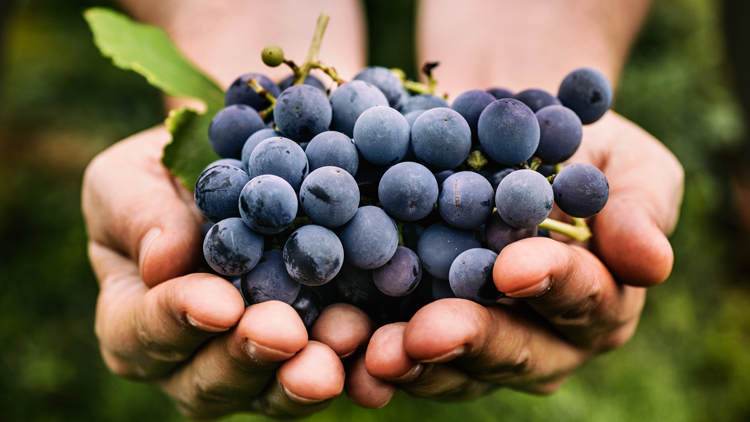 Considered among the best in the Mediterranean basin, from the Roman times up to this day, wine is deemed a key element in its culture, get together and history. All over Greece, especially in traditional villages, every house has its own special vineyard in the garden that produces a few bottles of wine and keeps the tradition alive.
Discover secret coves, amazing places, gorgeous crystal waters and acres of grape vineyards all while getting a taste of a century, old traditions, and a variety of Greek wines all through 7seas Maritime. Treat yourself to the summer you deserve on: 7SEAS-MARITIME.COM.